---
BMWdiy.INFO
E39 Philips SilverVision Bulbs

---
Prepared by VietSB
Modified 05.21.03



NOTE: Perform these steps at your own risk. All P/N's listed are a "best guess", so please double-check with your local dealer. These mods and repairs were performed on my US-spec 1997 540iA (11/96 prod date, M62 engine) but there is no guarantee they will work on other E39's. These instructions are provided for entertainment purposes only!
---
BACKGROUND: Owners striving to remove some of the amber accents from their cars should consider these silver-coated turn signal bulbs when upgrading to Euro-spec front and rear CELIS light assemblies. I don't believe these are DOT-legal, but since they light amber, most municipalities will never even notice.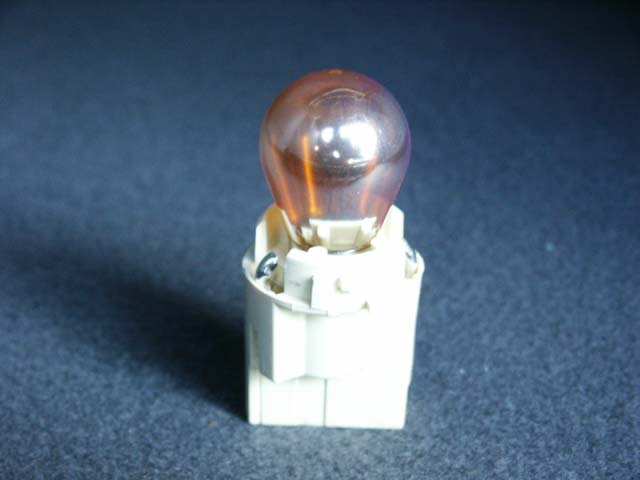 ---
Required Parts:
Philips PY21W SilverVision bulbs (~$44 for 2 sets from PowerBulbs.com)
Other Part Options:
(Greg's) GhettoVision® Bulbs
Buy a can of silver hi-temp spray paint and carefully/lightly coat the original amber bulbs. There have been many helpful hints owners have posted on message boards regarding how to achieve the best results and properly dry them.
Stealth Auto Stealth Bulbs
These are recommended as well and have a heavily mirrored surface appearance. I'm unsure if there's a Euro-spec socket fitment so check before ordering.
PlatinumVision Gen II Bulbs
I haven't seen these in person, but they appear heavily coated in the pictures, so I can't tell how bright they would be when lit. Again, unsure if these are Euro-spec or US-spec socket compatible.
---
This picture shows how the Euro-spec pins are offset differently than US-spec pins which are equidistant on either side. Check your current bulbs before attempting to purchase replacements.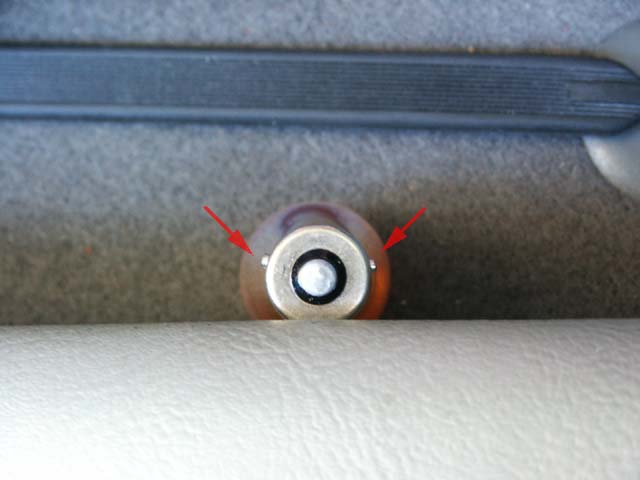 ---
As you can see, the before and after results are fairly dramatic, and when the bulb is lit, it is still very bright.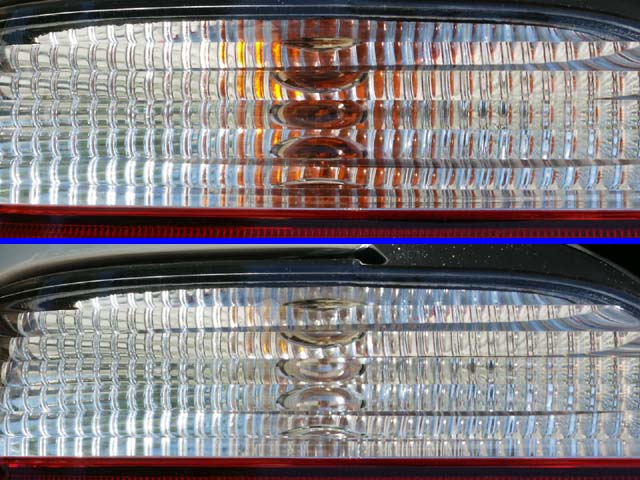 ---
Bulb fitment notes:
I haven't seen a SilverVision fitment for the unique 3157 bulbs used in pre-CELIS 97-00 front turn signal/parking lamp sockets, but the PlatinumVision Gen II appears to have a "wedge bulb" option.
Installing SilverVision bulbs into Euro-spec assemblies is very simple because the offset pins for the turn signal socket match up perfectly.
Installing SilverVision bulbs into US-spec assemblies might require modification of the pins or purchasing Euro-spec turn signal sockets. Any easier solution is to find an equidistant pin bulb, such as the Stealth Bulb or PlatinumVision if that is their fitment.
Installing US-spec bulbs into Euro-spec assemblies requires a simple exchanging of the rear fog light socket (US-spec) for the turn signal socket (Euro-spec) to allow the bulbs to fit. Rear fogs aren't normally wired or used on US-spec cars anyways. (Thanks to rsmillar for the tip.)
---
| | |
| --- | --- |
| Questions? Comments? E-mail me: | . |
Click Here to return to the Main Menu.
---
Optimized for 800x600 or higher resolution.
Copyright &copy Midnight Designs, 2002-2003. All Rights Reserved. All images and registered trademarks are used to benefit and without intent to infringe on the holder. Contents Subject to Change Without Notice.